Vacature Rust developer
Overzicht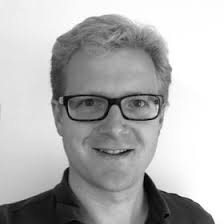 Rudolph Froger
30 december 2021
Dreamsolution zoekt een ervaren ontwikkelaar die wil meewerken aan ons product TandemDrive, dat in Rust is geschreven. TandemDrive maakt het mogelijk om elektrische auto's bij elke aanbieder op te laden en de bijbehorende gegevens te verwerken. Wij verwerken nu al miljoenen laadsessies, waarbij een robuuste, correcte en transparante afhandeling centraal staat. Elektrisch rijden staat de komende jaren voor verschillende uitdagingen, zoals een forse groei en de noodzaak slim gebruik te maken van de capaciteit op het elektriciteitsnet. De uitdaging voor TandemDrive is in deze sterk veranderende omgeving te innoveren en nieuwe oplossingen te ontwikkelen.
Functieomschrijving
Dit is een unieke kans voor ervaren backend developers in Nederland! We zijn nog altijd één van de weinige Nederlandse bedrijven waar Rust wordt ingezet op een groot project.
Als Rust software developer bij Dreamsolution ontwerp en ontwikkel je in teamverband bedrijfskritische producten. Onderdeel van de functie zijn diverse quality assurance en operations taken zoals code reviews, applicatie monitoring en het onderhouden van tests.
Thuiswerken is ondertussen "het nieuwe normaal", maar we vinden het ook fijn als je af en toe op kantoor bent (IRL en AFK). Ons kantoor staat in Delft vlak bij het station. Woon je in de buurt en/of ben je graag wat vaker op kantoor? Ook prima! We hebben goede koffie en thee, en een prima lunch.
Eigenschappen en vaardigheden
Je bent een ervaren developer die graag met Rust werkt of met Rust wil gaan werken. Je kunt ideeën en eisen vertalen naar innovatieve en robuuste oplossingen.
Wij denken dat het ontwerpen en ontwikkelen van software zoveel aspecten behelst dat je dit niet in je eentje doet. Wij zoeken dan ook iemand die in een team kan werken, die ons weet te verrassen met slimme technische oplossingen en niet bang is om kritische vragen te stellen. Je bent in staat om je eigen werk te plannen en op te leveren.
Je zoekt een prettige werkomgeving met collega's die je prikkelen en dezelfde hoge kwaliteit zoeken. Je bezoekt inspirerende conferenties en blijft op de hoogte van nieuwste ontwikkelingen door bijvoorbeeld het lezen van vakliteratuur.
Je werkt op HBO/WO denkniveau, en je bent XKCD/806 compliant.
Wat hebben wij te bieden?
Dreamsolution is een klein en groeiend bedrijf. Onze klanten helpen iedere dag bedrijven te vergroenen. Onze ambitie is om één van Europa's meest vooraanstaande software bedrijven in de energietransitie te worden. Jij kunt bijdragen aan onze toekomst! Dit is je kans om mee te doen in de compleet nieuwe markt van eMobility software.
Je werkt in een team van enthousiaste professionals met mogelijkheden tot verdere groei en ontwikkeling. We hebben een open, informele en platte bedrijfsstructuur. Onze interesse, kennis en kunde reikt van vormgeving tot en met security. De werkwijze is flexibel en iteratief.
Wij zijn officieel partner van de EVRoaming Foundation en werken actief mee aan de ontwikkeling van de standaarden waarmee (internationaal) laadgegevens worden uitgewisseld (OCPI). Jij kunt deel uitmaken van het team dat op internationaal niveau de nieuwe standaard ontwikkelt voor het elektrisch rijden.
We werken met bewezen technieken, zoals PostgreSQL, Rust, Python en Redis. Daarnaast hebben we een hostingplatform met systems development, grote databases en security. We werken onder andere met FreeBSD containers (jails) en ZFS.
Kortom een werkplek waar je jezelf kunt ontwikkelen en deel kunt uitmaken van een innovatief en inspirerend team.
Applications from employment agencies will be ignored. Dreamsolution will not pay fees for unsolicited resumes.